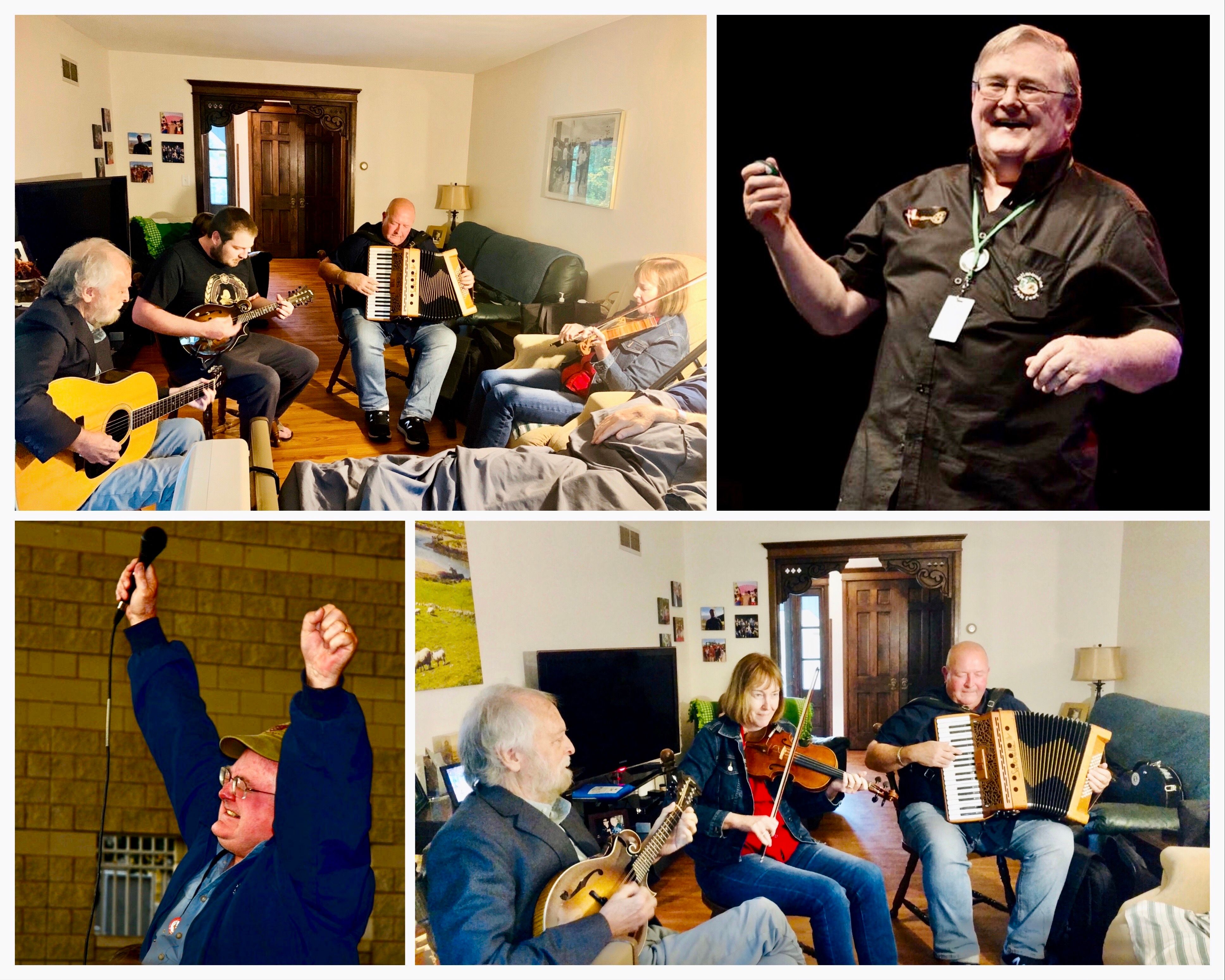 Just learned the sad news that Edward J. Ward passed away earlier this morning. 
Two weeks ago Ed and Catherine Ward opened their home and hearts to Mick Moloney, Liz Carroll, and myself to be with Ed as he had done to us and countless others 40 years before on the musical home he fostered on the shores of Lake Michigan. We recalled those years of friendship, beginnings, the inevitable endings, the music, song, dancing, laughter, and the hard to hold back tears of sadness and yet of joy — all orchestrated by Ed — and that was his gift to us all. Ed said that he always saw himself as that lad on the ladder looking over the horizon offering guidance and leadership which he did without match. Ed told us he was at peace. We played a few tunes for him along with his son, Sean Ward — and sang a couple of songs too which Ed joined in on. One was "Muldoon, the Solid Man" — which the chorus embodies very few, but certainly does for Ed: 
So come with me and I will treat you dacent 
I'll set you down and I will fill your can 
And along the street all the friends I meet 
Say "There goes Muldoon, he's a solid man." 
God bless you Ed and thank you for your friendship — you are indeed a solid man. 
My condolences to Cathy and Ed's family and many friends - he was a lovely and brilliant man. Rest In Peace Ed...