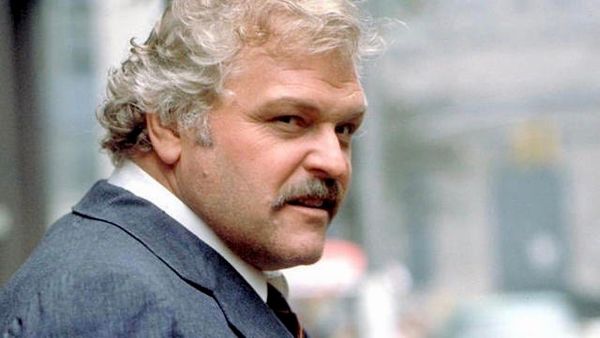 Sorry to learn of the passing of Brian Dennehy. He was a brilliant actor and very lovely man who was as comfortable with a beer in hand as he was with a script. 
Back in 1984 (not the one we are in now), while I was on a tour of the west coast, he came to a gig that myself, Mick Moloney and Robbie O'Connell were doing at Des Regan's pub in Burbank, CA. 
Mick knew Brian from New York when he was a dialect coach for him during a play Brian was performing in the city during the early 1980's. 
The late Dessie O'Regan himself was a very nice man and box player from Moycullen in Galway who played at his own pub several nights a week which drew a large following of the Irish living in the Los Angeles area at the time. I had met Des a few years before that so I suggested to Mick we should do a gig there on one of the nights off during the tour. We were doing sit down concerts at performing arts centers and the like at the time — so I reckoned a gigs a gig — but forgot the maxim: a pubs a pubs a pub — Oh, boy… 
The crowd at Regan's loved to dance. To anything. They were slow waltzing to "How Can I Live Upon the Top of a Mountain," foxtrotting to "There Were Roses" and jiving to everything else. They didn't give a hoot about what we were playing, but they enjoyed themselves regardless 😉 
I know Mick was going to kill me and I was ever so glad for once that I play with my eyes closed. Never were the triplets on Mick's banjo sounding so much like a Thompson submachine gun… 😉 
Anyway, we got through the gig on the small raised platform with the shared mics. Brian was very gracious about the whole thing and thanked us and headed out. 
I ran into Brian many years later in Chicago at the second incarnation of O'Rourke's on Halsted which Brian helped bankroll. He was leaving as I was entering — a quick hello and goodbye. The final time I saw him was as Willy Loman in "Death of a Salesman" at the Goodman Theatre — he was pure brilliant! 
My condolences to his family and many friends and fans — Rest In Peace Brian…