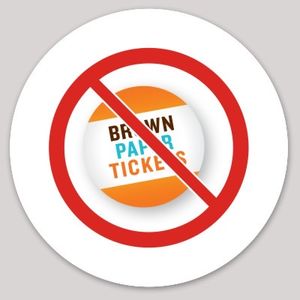 I've been doing paid gigs since high school — the first sorta regular gig was with Liz Carroll at Ireland's 32 here in Chicago on a Friday night — on the small stage right next to the pool table — I mean right next to it. We would have to shift and duck when one of the big lads from Connemara would turn around and glare at us (with one of those "looks" I'd get from the Horse on occasion) as said lad from Connemara would be setting up to take "a-three-rails-on-the-cue-call-your-pocket-shot" while Liz and I were in the middle of belting out "The Pigeon on the Gate" — well, at least the pigeon could fly its perch if necessary 😉 
But at the end of the night, we would get paid. No questions asked. And fortunately, that has been the case all these years since. Sure, there were times when you'd have to remind someone or knew in advance that it would be a little bit longer but we got paid nonetheless. 
Until now. 
And it's not a local pub owner, but a big multi-national company named Brown Paper Tickets (BPT). A faceless third party money collector ticket seller which I've used for nearly twenty gigs along with many other musicians, artists, venues, and event producers of all varieties who have trusted BPT to be their box office. 
Hell, I even vouched for BPT when fellow musicians asked me what I thought of them as a box office. And the customer service reps I've dealt with in the past in the US, Canada, and Scotland have been most helpful and delightful. Of course, this has nothing to do with them. It is with the "buck-stops-here" people such as their CEO Stephen Butcher to whom I've even contacted. 
BPT has basically cut off communication and as of today are no longer taking phone calls and emails go unanswered. There are plenty of news articles on BPT informing those who have received checks that they are not to deposit them as they will bounce and artists having direct deposit funds withdrawn by BPT from their accounts. I've received no payment for the last A Might Squeeze gig I did using their services on March 7th and I don't believe there ever will be a payment. 
And yet, they are still open for business, selling tickets to virtual events. I'm guessing those event producers won't be paid in virtual bucks too… 
#BrownPaperTickets 
#WhereAreTheBucks