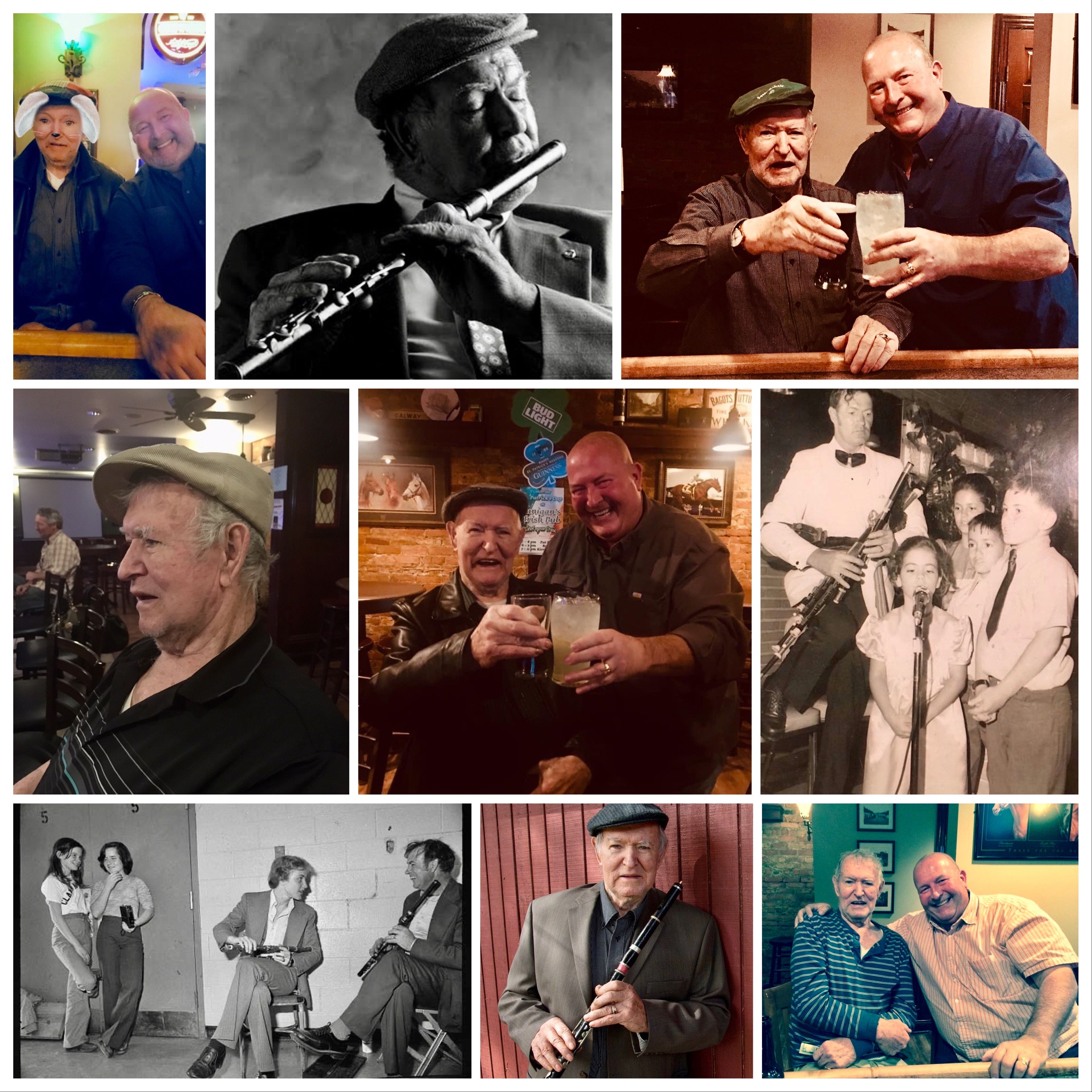 Years back in the corner confessional of the 6511 Club I was with Kevin Henry, his wife Pauline, the late Brendan & Theresa Williams — and behind the counter bartending, bantering, and holding court, was the late Jack Finan with Kevin as the ever ready adjudicator. Kevin was leading a running discussion on a variety of topics including Irish music, song, history, and just about everything else. At one point Kevin grew very contemplative and was building up a very nice head on his pipe — next thing, his voice booms out of the corner "Ye know naugthing," followed by a plume of pipe smoke so thick you'd think that twenty popes just got elected. The confessional erupted in laughter and Jack Finan almost, just about almost, dropped his shot glass before it was empty. Kevin just smiled, tilt-nodded his head, and continued: "as a matter of fact'... 
Thing is — when one was in Kevin's company, you always knew that was the case — this present day hedge school master was spot on with every topic close to his big heart — and the best of discussion was based on you (me) shutting the gob and just listening and leaping back and forth along the many roads Kevin travelled while learning all along the way. 
Kevin was the first to meet myself and the Kerrywoman when we arrived into Chicago from Ireland back in the 1960's to make a new life here and reunite with the Horse who came stateside to plow the rocks of bawn a year or so before. Kevin and I have been friends since and I love him dearly. 
I knew this day would come — as it does for everyone. Of course, I'd cherish the chance to have one more chat. One more laugh. One more learning. One more sip. One more slainte. One more 'we know that.' One more 'safe home Kevin - see you next week…' 
My heart goes out to dear Pauline, Maggie, Mary, Tom, Kevin Jr., all their spouses and to all the grandkids, great grandkids, and the Henry family at large. And to all of you who knew the "Piper" and were fortunate to call him friend. 
May he rest in peace. Safe home Kevin…
----------------------------------------------------------------------------
I also received the following note and accompanying video of Kevin Henry which was filmed by author and researcher, Richie Piggott (who is not on the social media) of a song performed by Kevin and written by Martin Henry, Kevin's elder brother. Richie has been working the last several years on a book about traditional Irish music in Chicago due out in 2021 with a working title: "Cry of a People Gone". I hope you enjoy the song and the performance — and thanks to Richie for sharing this and allowing us another touch of Kevin… 
Hi Jimmy, 
We have indeed lost the Piper and as they say back home "ni bheidh a leithead ann aris" (his likes will not be seen again). 
On a personal note, I have lost a true friend whose fountain of knowledge on Irish Culture (History, Poetry, Music, Song) was as deep as the bogs he was surrounded by in his early childhood. 
His input into my quest to document the history of traditional Irish music in Chicago is invaluable and every visit I made to the home of Kevin and Pauline (hundreds over the years) was to step into wonderland, like finding yourself in a library full of the books you always wanted to find and read! 
As an example, over the years I have recorded the songs and poems of Kevin's older brother Martin, who spent most of his life as a spailpin working on the farms and down the mines in England. He used to come home for a few months each year to help his father cut the turf from the bog and it was always during this time that Kevin, while helping him on the bog, learned Martin's latest compositions (one of which, by the way, was the original version of McAlpine's Fusiliers). 
Here's one to give you a flavour of Martin's creativity and wit and Kevin's unique delivery which we will all miss so dearly. 
May you rest in peace my friend! 
Slan, 
Richie