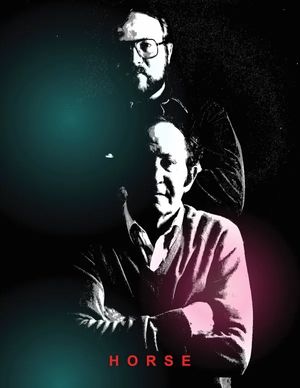 This Xmas Eve would have been the Horse's 93rd birthday. It was heartwarming, sad, and joyous revisiting my thirty brief years with the Horse this past year and a half whilst putting together my musical memory HORSE in his honor. 
I'd like to think he would have gotten a full whack of contentment out of the whole project and would have been proud of me for doing so – and maybe even a big gentle clatter on me shoulder from his massive hand – I say gentle now as if it were full force I'd be like the Black Knight from "Monty Python and The Holy Grail" pretending it was just a scratch as I view my left arm upon the ground… 
If you have a moment, I have two tracks for your listening and reading pleasure up on my website. They are the first track with the Horse singing An Sagart O'Domhnaill (The Priest O'Donnell) along with a couple of tunes by me. And a little further down the page, the 150th track (out of 192) with myself and Dennis Cahill playing two tunes I put together for the Horse years ago: On the Eve of Christmas & Horse Keane's Hornpipe. 
Wishing you and yours a mighty Christmas and a Happy New Year!! 
And Happy Heavenly Birthday Horse!!