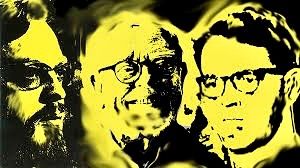 Sorry to learn of the passing of one mighty man of music who I knew on and off since meeting Tony MacMahon when I was a kid in the 1960's in Chicago and various other places throughout the years where we'd always have a chat, laugh, and a smile. Rest in Peace Tony... 
"There is a big difference between playing notes and playing music, millions of people play instruments and make the same sound like a cat that presses its paw against a note in a piano but only the person who feels for music and has a high understanding can play soulfully." 
- Tony MacMahon (1939-2021)
I meant to add that the music playing in the video montage is the reel "Lucy Campbell" (and a bit of a one of the million and a half versions of "Toss the Feathers") taken from one of my all-time favourite albums - Paddy in the Smoke - recorded live at The Favourite in Camden Town and released in 1968.  
On the track along with Tony is Martin Byrnes and Andy Boyle on fiddles. One of my favourite bits on that album is on the opening track of the Ed Reavy reel, "Maudabawn Chapel" you can hear (and what I believe to be) Tony MacMahon shouting out "good man Byrnes" when Martin goes in to the second part. Nothing finer for a musician than to have another fellow musician -- or lover of the music -- offer encouragement and spur of the moment jubilation at the way a note was struck or as Tony MacMahon so eloquently explained in his quote above, how one can play the music "soulfully" 
Listen in around the twenty second mark of that opening track from Paddy in the Smoke...