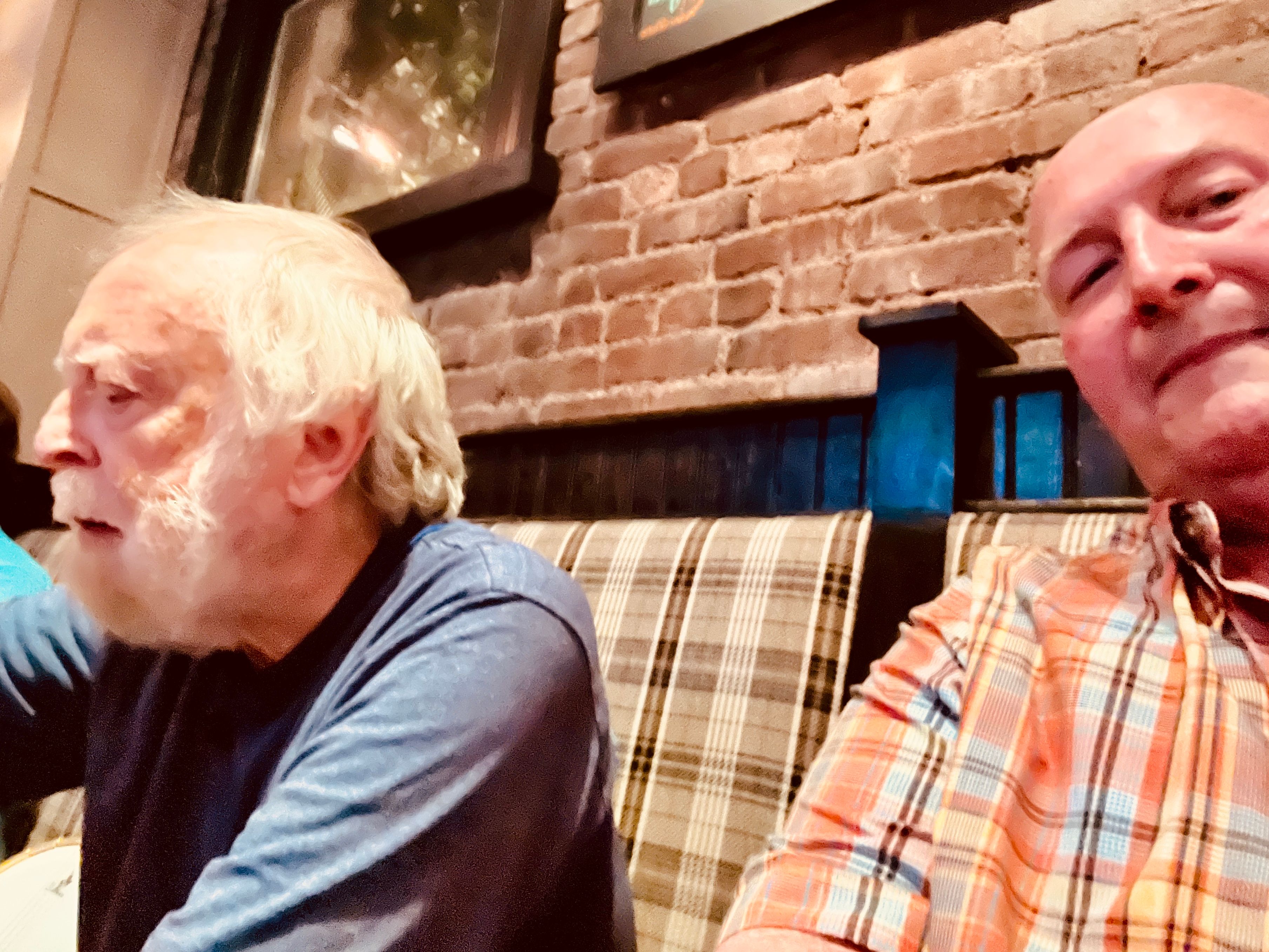 I dunno what to say. I dropped Mick off at his Bleecker Street flat at noon on Monday after twelve brilliant days of music, song, long chats, laughs, and just plain ol' hanging – just as we had done countless times since first meeting Mick in Chicago back in 1975. 
Little did I know it would be our last — at least in this form as Mick was telling me during one of our conversations that the Buddhist notion of life and death is a cycle/continuum where the spirit lives on to start anew. I lovingly codded with him that maybe he wouldn't play banjo the next time around — I know, I know — some shite talk from a piano accordion player. We both had a great laugh and continued on our drive from Belfast, Maine, back to NYC. 
Much will be written about Mick Moloney. I firmly believe that no person other than maybe Captain Francis O'Neill has had the greatest influence and impact on Irish music here other than the bold Mick. I know that I would not be playing professionally today had it not been for Mick – and there are many others that gathered under the mighty umbrella of music which Mick held high to welcome us all in. 
Mick was looking forward to spending the next year in his beloved adopted home of Thailand writing his memoir with the odd back and forth trip for gigs here in the States and Ireland. He would jot down notes while we were talking as our conversations spanned many decades of stories. We had plans to do a concert next spring at The Players in Gramercy Park… 
If there was a catch phrase for Mick, it would be his own "The Best Ever" description whether he'd be talking about a meal, a tune, a drink (back in those days), a song, a book, a friend, his son Fintan, or the weather (yes, even in rainy Limerick)... 
But the one true Best Ever was himself. 
I love you Mickeen…