"Would you be using your spade today? To tell you the truth I'm not. 
For I lent it to you fifty-five years ago and since then I never saw it." ;-))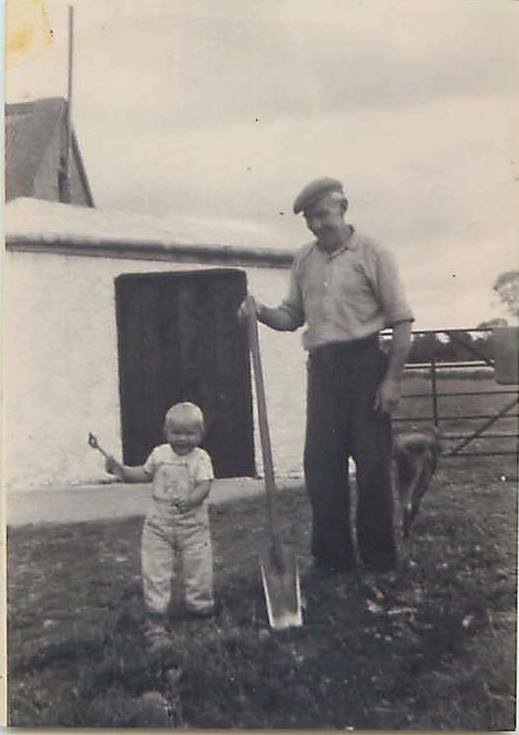 Myself and my Granddad Paddy Lyne taken in New Haggard, Trim in 1960.

Thanks to Colum Sands for the use (and slight abuse) of his lyrics to his song "Lookin' the Loan of a Spade"