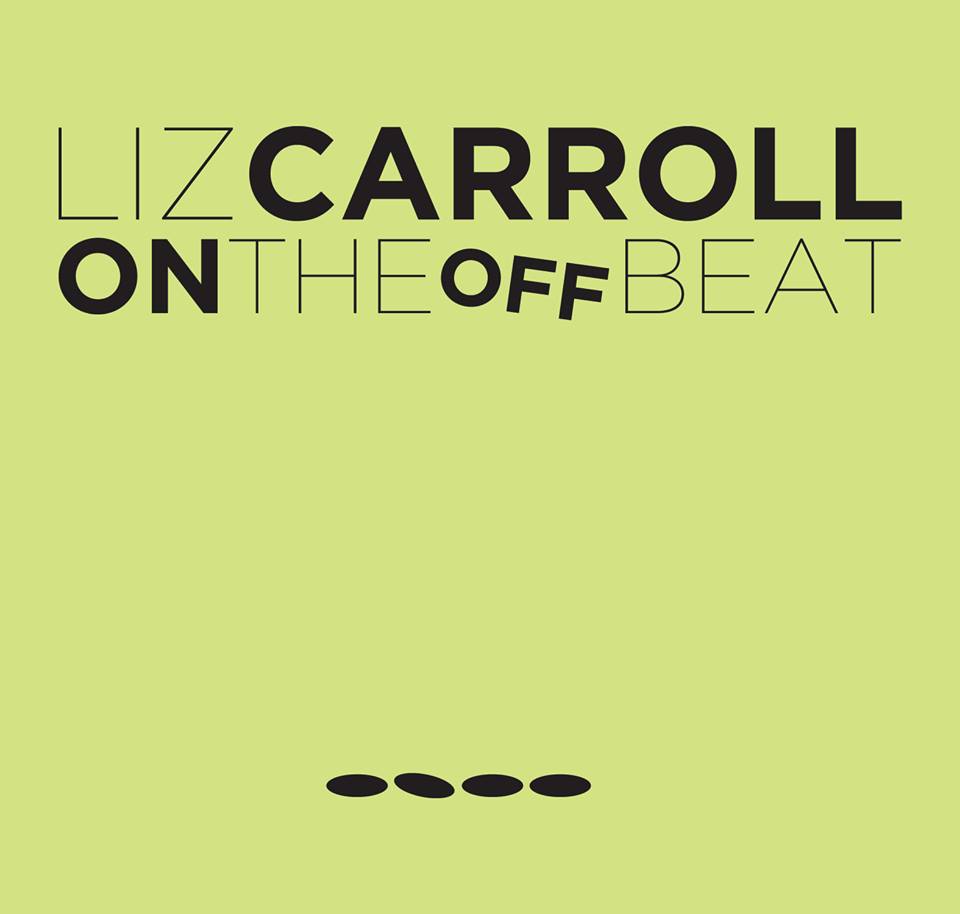 Liz Carroll, my lifelong friend and the most amazing musician I've ever known, is releasing her first solo recording in eleven years next Tuesday, November 17, 2013.
We grew up playing music together and I learned a ton about music in general from Liz and about twice as much about traditional music from her for which I am ever grateful. She also inspired and encouraged me to start writing a few tunes of my own which I hope is something that she does not regret doing... 
One of the most intense and important learning experiences that I had with Liz (and I think she would also agree) was our few month preparation for the 1975 All-Ireland Senior Duets. We tore down tunes note-by-note, roll-by-roll, phrase-by-phrase (starting to sound like the vaudevillian routine "Slowly I turned, step-by-step...) and built them back up in an attempt to create one harmonious voice from as two different instruments as you might imagine -- piano accordion and fiddle. Things learned which I carry with me and put into practice each time I now pick up the box almost 40 years later. By the way, we succeeded, becoming the first Irish-Americans to win the title!
Back to the important stuff. 
The album is aptly named "On the Offbeat" and is also Liz's first on her own label. You can purchase the recording directly from Liz at LizCarroll.com in CD format and digital download starting next Tuesday (you can also pre-order the CD version today). It is always best to support an artist directly whenever you can, so click on over to the website when you finish reading this (or don't finish reading) -- either way, just click! -- you will be thrilled with the recording ;-)) So here goes....
In the over forty years that I've known Liz, I am still amazed and in awe of her musicality, technical ability, and her innate "turn of a note" in tune composition. 
"On the Offbeat" further enhances all three of the above "inspirations" to me.
If by chance you are new to Irish music or to the compositions of Liz, she always records at least one traditional tune on each recording to give the listener a baseline -- "The Yellow Tinker" (made popular by the late Paddy O'Brien on his 1955 Columbia recording) is the trad tune which gets "Lizzified" this time around and as a bonus, is the one solo fiddle tune on the album (aside from Liz's tapping feet). By Lizzified, I mean she turns the tune inside out and re-interprets it - always respectful of the tune, but just adds a little "sumthin, sumthin" to it -- maybe with a few extra notes, highlighting an internal phrase or rhythm, enhancing a chord, inverting rolls/ornaments etc. It is part of why traditional music has survived the past few centuries - musicians such as Liz breathe new life into the older tunes which in turn makes them "new" to someone starting out and the whole process continues on. 
Bountiful humour and wittiness is a big part of Liz's personality -- hence the title of the follow up tune on this track  -- "The Yellow Pantsuit" -- one of the 23 new compositions on this album from her nearly 300 tunes to date (for which Liz was honored with the 2011 Gradam Ceoil TG4 Award for her compositions) of which 185 are in her tune book "Collected" available exclusively at LizCarroll.com.
There are many "wow, how did she play that," to "what a brilliant melody line," to "damn, that is a great tune," moments for me on this album.
One of my many favorites of the new tunes is one for which Liz wrote for her brother-in-law, "Jerome Lacey". This is classic Liz -- a simple sounding, yet brilliantly complex and beautiful melody that you just know that one of our joint musical mentors, the late Johnny McGreevy, would proudly play today as if it were a rediscovered gem that he learned from his mentor, Jimmy Neary. That to me, is the hallmark of Liz's music and tune writing.
I sill get a huge smile from "The Wolf" one of the handful of tunes from this recording which I had the pleasure of hearing not long after they were written -- harkens back to the days when I'd get a call (and still do) from Liz asking me if I'd like to hear a new tune she was working on or a new tune she just learned from a mailed cassette tape of a session or concert from Ireland or a new record we would end up getting from the sadly defunct Rose Records on Wabash in Chicago's Loop. The "Wolf" with it's sneaky and spooky minor few starting notes could have been a perfect alternative to the Henri Mancini's penned "Experiment in Terror" which was the opening music of another Chicago institution: "Creature Features". It is also a tune which I could easily hear the great Stephane Grappeli play. For all you Little Red Riding Hood's out there -- the "Wolf" will catch your ear for certain...
Liz has always had a adventurous musical side and likes to write a few tunes to stretch the boundaries of composing within the traditional idiom both melodically and structurally. "The Fruit and The Snoot" and its companion, the title track "On the Offbeat"  accomplish both with dramatic effect.
One more beauteous creations of the many is "The Ten Acre" waltz, which I know will become a staple for every ceili and contradance for years to come.
As much as Liz is a stand alone musical powerhouse, she surrounds herself on this grand recording with some old and new musical friends. Seamus Egan once again at the helm as producer with longtime engineer, the equally talented John Anthony along with Chris Brown (no, not that one) and Kevin Burleigh from Glasgow. In addition to his superb musical skills, Seamus has developed a sterling producers touch. (Good man Egan!)
But a mighty share of this wonderful recording belongs to Sean Og Graham (guitar), Trevor Hutchinson (bass), Catriona McKay (harp), Natalie Hass (cello), Winnie Horan (fiddle), Keith Murphy (piano/guitar), Chico Huff (bass), Seamus Egan (mandolin/shaker). 
Sean Og Graham is best known as one of the two box players in the band "beoga" (good lads for sticking with the lower case "b" as I do with bohola) but pulls of a spectacular job playing with, complementing, and supporting Liz without ever getting in the way -- not an easy thing to do, but done here with great distinction Sean!
Trevor Hutchinson (Lunasa/Sharon Shannon/Waterboys) set the standard for bass in trad Irish music years ago and still reigns supreme. One would think that he, Sean, and Liz had been playing together for years given the tightness and musical give and take they put forth.
One thing Liz always loves to do when performing in concert with others (to future "others", beware) is to stop playing, letting the unsuspecting other musician (many a times me, playing with my eyes closed) take the wheel on whatever tune is being currently performed. I imagine that happening in studio with the unsuspecting, brilliant Scottish harpist Catriona McKay during their duo track on the tune "Bar Hopping." Welcome to the "I got Lizzed" club Catriona and well done!
The royals of the strings, Natalie Hass and Winnie Horan, add their ever glorious tone and texture to each note they play along with -- as does Keith Murphy and Chico Huff on their respective instruments. Seamus Egan -- Shaker? Hopefully for the Martini's... :-))
Anyway, just a few insights and thoughts on this latest installment of the musical wonderment of Liz Carroll.
All the best and have a most enjoyable listening experience!
Jimmy Keane
Liz Carroll
On the Offbeat
Release date: November 17, 2013
Liz Carroll LC0001
12 Tracks
24 Tunes
Available at:
LizCarroll.com